When your matric results come out, you may find that you have not done as well as you hoped. You may even have done very poorly. So now what? There are a number of options you may want to consider.
Apply for a re-mark
If you have just missed passing a subject, you may want to consider applying for a re-mark of that paper. Talk to your school to find out what the procedure is and what application fee applies. The closing date for re-marks is usually towards the end of January, but make sure that you get the correct details from your school.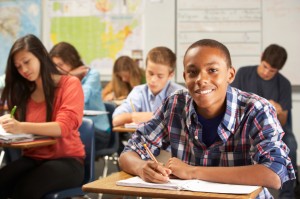 Contact your local FET college
There are a number of FET courses available, which might be an option for you. Some of these do not require a matric certificate. For more details, and to find a FET college near you, have a look at FETcolleges.co.za .
FET colleges will also be able to help you if you want to re-write your matric, as many colleges offer Grade 12 certificate courses. Please make sure that you register with an accredited college. Check the website above for a list of all the registered public and private FET colleges.
Learnerships and Apprenticeships
Another option would be to see if you could become part of a SETA learnership or apprenticeship programme. These programmes do not always require a Grade 12 certificate, and will help you to gain practical workplace experience and start you off on a career. A good place to begin to find information about learnerships and apprenticeships is LatestLearnerships.com .
Go out and find a job – get a driver's license
Finding a job without a matric certificate can be very challenging. One way to give yourself an edge is to go out and get your driver's license. This will give you an advantage over other job applicants, even if your Grade 12 results are poor.
Get informed!
For more cool ideas and tips on planning your future, have a look at CareerPlanet.co.za .