Easy Cooking book signing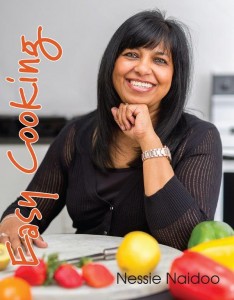 Shoppers at Exclusive Books at Pietermaritzburg's Liberty Mall were surprised by delicious treats at the book signing of our latest trade book, Easy Cooking by Nessie Naidoo.
This is a cookbook for all aspirant and seasoned cooks – it will even inspire the reluctant cook!
Nessie has developed a wonderful balance of easy, delicious meals in an incredibly practical, user-friendly book. We are all juggling many facets of our life, be it a career, studies, caring for our families and to have a book that takes all this into account is so very useful.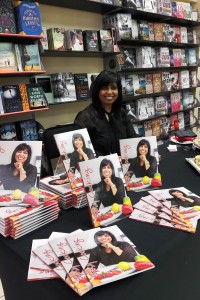 The comments alongside each recipe make the book a personal experience, and the user almost feels as if Nessie is beside them in the kitchen, offering warm encouragement.
A unique feature of the book is Nessie's ability to combine good comfort food with dishes that are more sophisticated – yet still within the parameters of the person who has to prepare the meals.
There are recipes gathered from her personal experiences around the world – a little something for everyone!
Try this delicious recipe for yourself!